I thought there were only three K-pop entertainment companies. I was wrong.
A note: I can't keep up with all of the current K-pop news. If you're looking for the latest in what's happening, I'm not informed enough yet to give you all of the current updates :(
But…maybe one day. A girl can dream.
---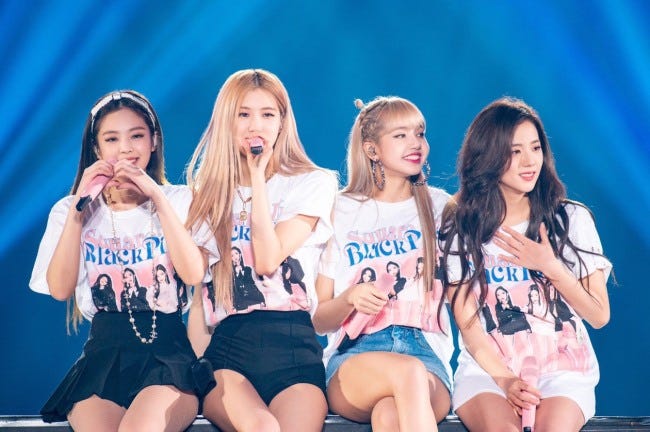 I had already planned to spend a volume of this project on the "Big 3" networks in the K-pop industry, so what a pleasant surprise it was to see a natural lead into it last week with Yang Hyun-suk and YG Entertainment.
The Explained episode had referenced the "Big 3," as have other articles I've read. But when I Googled, it became suddenly clear that that may not be accurate.
March 25, 2019: "BigHit is Now Part of the Big 3 – Who Did They Beat Out?"
March 27, 2019: "YG Entertainment has officially lost their 'Big 3' status"
July 29, 2019: "Why THIS Big Hit Announcement Will Shake The Entire Dynamics Of The Kpop Industry As We Know" (spoiler alert: it has to do with BTS)
Here's what I've gathered: there were three companies that dominated the market. YG Entertainment, started in 1996 by Yang Hyun-suk, wasn't the first, but it came at a time when a movement was clearly starting. In 1995, Lee Soo-man started SM Entertainment (though it originally began as "SM Studio" in 1989); and in 1997, JYP Entertainment was established by J.Y. Park.
(I guess when it comes to naming these companies, the format is/was pretty straightforward: [insert initials] + Entertainment.)
But the term "Big 3" didn't come from the fact that these are the only companies. They just happen to be the three at the top in terms of success – not just in music, but in multiple ventures that include film production, cosmetics, and even a golf management agency.
Between the "Big 3" alone, in 2017, their net revenue was more than $765 million – which is nearly a 53% increase in net revenue since 2015.
How important are company affiliations? I suppose you can compare them to record labels like Sony or Universal, but the companies also act as agencies too – which makes them quite powerful. (It's not just a one-way street though. Big Hit, for instance, was nearing bankruptcy in 2007, but after the company created BTS in 2013, Big Hit soared.)
Of course, the industry is not without criticism. It's a business, after all (a very profitable one), and there have been allegations of labor abuse, strict rules about idols' personal lives, and very lengthy contracts. The companies have been compared to "factories" and are expensive to even get started in.
I wonder how critical fans are of the industry itself, and if the horror stories are enough to turn them away from embracing the genre as a whole. I know they aren't unaware of all of the negative things happening. Could their advocacy help change the toxic parts of the industry?
Next week: I honestly don't know.